RV/MH Hall of Fame Members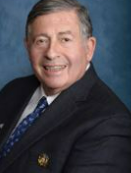 Eugene Landy
COMPANY

LOCATION

INDUCTED
2022
Landy is a graduate of the United States Merchant Marine Academy, graduating in 1955, He was a licensed Third Mate and Lt. J.G. in the U.S. Naval Reserve.  Thereafter Eugene graduated Yale Law School in 1958. In 1968 Landy founded UMH, Eugene over time has become a proud member of several associations such as the Board of Governors of the National Association of Real Estate Investment Trusts.
Monmouth County Bar Association, the New Jersey Bar Association and the American Bar Association. He is also a Co- Founder and  President of Monmouth Real Estate Investment Corporation, He is recognized as one of the pioneers and founders of the
REIT industry, and a recognized authority on REITs, and real estate law.
He also has found himself as Chairman of the Board of UMH Properties, Inc.