RV/MH Hall of Fame Members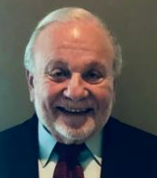 Harry Karsten
COMPANY

LOCATION

INDUCTED
2022
In 1963 Harry joined Skyline homes as sales manager of the Hillcrest factory in Hemet California.  As part of the indoctrination process he traveled to Skylines corporate offices in Elkhart, IN.  It was an inspirational visit highlighted by the opportunity to spend time with Arthur Decio, who is in the Hall Of Fame and remains one of Harry's Hero's. 
In 1965, Golden West Homes was founded by Hall of fame inductee Jerry Golden who was Harry's Father-in-law,  Harry joined Golden West and was named Director of Sales.   Golden West started with a single factory in Fullerton California, Harry was named President in 1969 and the company completed an initial stock offering with the shares trading on the  American Stock exchange. With the funds generated by the stock offering the company expanded to 10 factories and became the leading producer of multi section Manufactured homes in the Western United States.  
 In 1988 after consolidating and reorganizing company operations, Harry Karsten and a group of investors purchased Golden West from The Lyon Company.
Oakwood Homes planned to expand to the Western market and in 1994 made an offer to purchase Golden west which was accepted. Karsten Homes was founded in New Mexico in 1999. Karsten homes was operating 4 factories in California, Oregon and Texas. In 2005 Clayton Homes purchased Karsten Homes.  Harry remained with Clayton as an operational executive for a few years and retired in 2010.
The legacy of both Golden West and Karsten homes is an absolute commitment to Uncompromisable Ethics, continuous Quality Improvement, Respect for the Individual and Philosophy of 100% Homeowner Satisfaction.