RV/MH Heritage Foundation Promotes Two to Vice President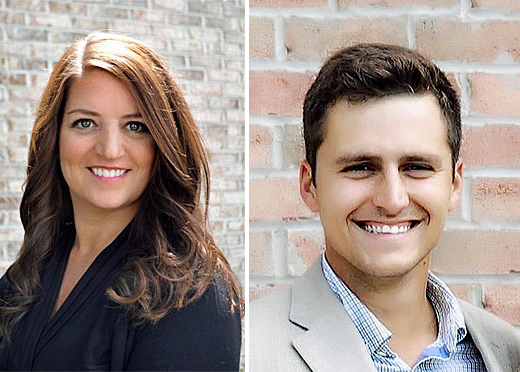 ELKHART, Ind. – Jennifer Rose and Ryan Szklarek, staff members at the RVMH Heritage Foundation (Foundation), have received promotions to vice president.
Jennifer Rose has been promoted to Vice President of the Northern Indiana Event Center after having served for more than five years as the Foundation's Event Manager. Jennifer earned a bachelor's degree in education from Trine (Tri-State) University.
Foundation President Darryl Searer said, "Jennifer has been very passionate about the event center and has managed the center with great skill in producing events of all kinds from start to finish. Our customers have given her a five-star rating for many years. She has been very dedicated to seeing that she meets or surpasses their expectations when her clients hold events at our complex."
Ryan Szklarek has been promoted to Vice President of the RVMH Hall of Fame. Ryan has been on board for over six years. Prior to his promotion to vice president, Ryan started working part time during the summers to earn money for college and started working full time four years ago; first as Administrative Assistant, and then Administrative Manager. 
Searer said, "Ryan has been given many challenges since starting at the Hall of Fame. He has exceeded expectations on many of them and has been eager to tackle the next opportunity with excitement and passion for the Hall."
Ryan will receive his Business degree from Indiana University South Bend in early May of 2020 and will be married on May 30, 2020 at our new NIEC Pavilion.