RV/MH Hall of Fame Members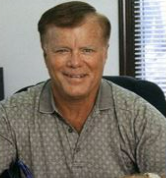 David Carter Sr.
COMPANY
Dave Carter & Associates
LOCATION

INDUCTED
2022
David started his Industry career as president of Southeastern Mobile Home Supply / Riblet Products. David Established Dave Carter & Associates inc in 1976.  All of Davids Business endeavors prospered. Dave sold Penn Lumber and Service Electrical supply to completely involve himself in Dave Carter and Associates in 1986.A huge milestone came in 1993 when Dave Carter and Associates started producing plumbing products that was revolutionary for the Industry at the time.  Dave has continuously devoted himself to the industry and strived to do all different kinds of  volunteer work including the MHARR, RVIA, RVDA, RVAA, MHI, Dave has also accepted awards such as numerous Vender of the year awards, Circle of Excellence awards, and he was honored as the 2011 MHI Vendor of the year.