Last Call for the 2019 RV/MH Hall of Fame Induction Dinner and Golf Classic Reservations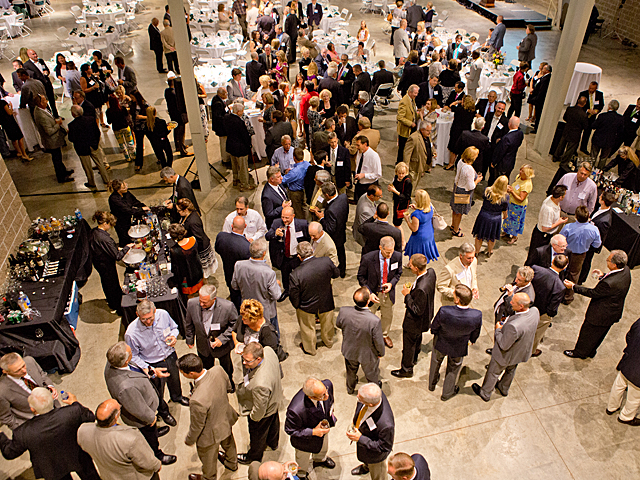 ELKHART, Ind. – The RV/MH Hall of Fame's Annual Induction Dinner celebrating the Class of 2019 is only a few weeks away, so it's time to make your final reservations for the Induction Dinner and Annual RV/MH Hall of Fame Golf Classic, according to Darryl Searer, president, RV/MH Heritage Foundation.
Searer said, "Reservations are running 15% above last year's reservations, so we are on track to break the all-time attendance record for our induction dinner so I urge anyone planning to attend to register now to ensure quality seating for the event."
The induction ceremony will be held on Monday, August 5, 2019, at the Hall of Fame's Northern Indiana Event Center in Elkhart, Indiana. That's also the day of the Hall of Fame's Annual Golf Classic Fundraiser, hosted by Christiana Creek Golf Course in Elkhart.
The golf outing kicks off with a shotgun start at 8:00 a.m. and then caps off with a luncheon and awards presentation following golf.
The 2019 Induction Dinner celebration begins at 5:30 p.m. with a cash bar cocktail party, followed by the dinner and induction ceremonies at 6:30 p.m. I hope all the friends and colleagues of the inductees and industry members will join us in honoring these outstanding industry pioneers who have had a major impact on our professions and lives."
This year's class includes outstanding five members of the RV industry and five from the manufactured housing industry.
RV Inductees: Randy Biles, Pikes Peak Traveland; Jeffrey P. Few, Automation & Manufacturing Systems; Bruce Hopkins, Recreation Vehicle Industry Association (RVIA); Lance Wilson, Florida RV Trade Association; and Daryl Zook, KZ RV.
MH Inductees: Richard "Dick" Ernst, Financial Marketing Associates, Inc.; John Carey, Modern Home Sales and Midwest Homes; Leo Poggione, Craftsman Homes; D. Raymond Broderick, Superior Homes; and Walter "Wally" Comer, Adventure Homes LLC.
Searer said, "All those attending the Induction Dinner will be able to see all the exciting new construction going on at the Hall, so we are encouraging RV and Manufactured Housing industries members to join in the celebration. The work will be nearly complete by the day of the Induction Dinner."
The new improvements on the East side of the of the main Hall of Fame building includes a new 22,500-square-foot pavilion, paved parking and landscaping.
The Hall of Fame is also encouraging industry members to help support the day's activities by signing up to become a sponsor.
Searer said, "This event is truly a major industry affair. It not only honors the inductees who have attained a major milestone in the lives and careers; it's also an opportunity to network with industry leaders who normally attend the event.
"Don't wait; the registration forms are online for the Induction Dinner and/or the Golf Tournament."
For more information or to make reservations, please visit: www.rvmhhalloffame.org or call the Hall of Fame at 574-293-2344 or 800-378-8694