Cancelled due to Coronavirus
Children's Resale
March 28, 2020 | 8 a.m. to 1 p.m.
Northern Indiana Event Center
21565 Executive Parkway,
Elkhart, IN 46514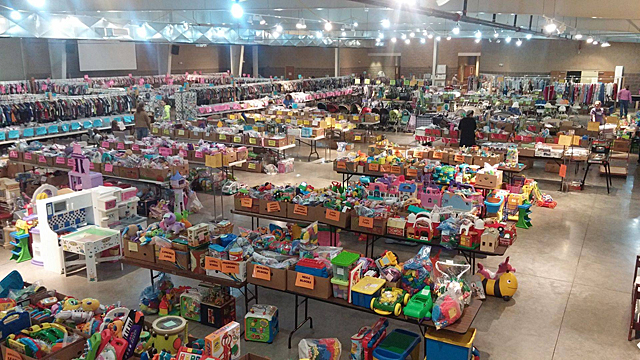 The Children's Resale is a one day, bi-annual sale held every Spring and Fall at the Northern Indiana Event Center in Elkhart, Indiana. As a ministry of Mt. Tabor Church of God in Etna Green, Indiana, our sale is run 100% by volunteers from the Michiana community.
Our sale offers gently used, children and teen clothing (sizes preemie to Junior 17), along with maternity wear, baby gear, shoes, toys, books, kitchenware, outdoor play equipment, room décor and so much more! Items are individually inspected and sorted, offering only high quality items in a well-organized, 16,700 sq. foot facility.
Over 250 families join with us to sell their high quality children's items at fraction of department store prices. Sellers receive 85% of sales, while the remaining 15% is used to operate the sale and provide donations to local, family oriented charities.
Interested in getting involved? We'd love to hear from you!